Read Our Reviews from Top Rated Dealer In Wichita, KS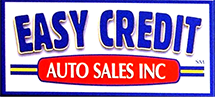 "
I have always had great experience with Easy credit... The staff are great always friendly.
"
Bret Ingram was very helpful and very sweet! I was so nervous when first going in being my first car but he helped ease my mind and made the process painless!
"
They did a real good job getting me in a car and they was very nice and professional I would go back
"
First time coming here . service was really easy and welcoming ! made sure i knew everything i needed too , explained everything very clear ! 10/10 . thank you
"
Just bought my third car from easy credit,sales and service are both great to deal with,I'll buy my next car from them too,,
"
Thomas is awesome! Will definitely refer friends and family !
"
They were super friendly and my sales representative Thomas did an amazing job! Highly recommend.
"
I had the best experience Logan and Noah were both amazing and did whatever it took to make sure I got the car I needed and that I was happy which meant a lot to me that they actually cared if you're ever in need of a car go see these guys not to mention Logan is pretty damn cute
"
Bret was awesome to work with once again! Make it fast and easy to get into a vehicle same day.
"
Excellent experience! Their sales staff are very professional. If you've have rough credit, ots no problem for them. Very satisfied!
"
100 percent awesome. Was friendly and met all my needs In purchasing a vehicle. Thank you all.
"
I always hate going car shopping and dealing with pushy car sales man. 😆 but here I actually did not experience that at all. I had one of the best car salesmen Thomas. He did such a great job and very informational and helpful and I felt like no bullshit either. Besides I got a great deal and payments. Plus down-payment was great too. So go see them and ask for Thomas.
"
Really did appreciate Thomas for calling to tell me that the car came in I really do appreciate it and making sure everything was good
"
Very nice and very simple process. Will definitely recommend Brett to all my coworkers and Friends.
"
Brett and the Easy Credit Team are the BEST!
"
Everyone was kind, helpful and patient. Noah did an amazing job with helping me!!! I would recommend them over everyone else!
"
If you need a car go here! They worked with me having previous repos when nobody else would! They got me into a car I am more than happy to be seen in. As well as they are not outrageously priced like most other dealerships!!
"
Thank you to the staff for the amazing job they did to help my family achieve a new vehicle without any hassle.
"
Wonderful experience From Bret Ingram
"
Bret was amazing and went the extra mile for me!
"
Noah helped me out he was so polite and professional. Then at the end of the sale i found out i was his first sale. You would have never know from how he handled him. I have to im very impressed, and with all the staff. Definitely recommend buying a car here.
"
Bret was a awesome salesman! Very informative, patient and attentive! Will definitely recommend to others!
"
This place is amazing!! Very quick and easy, Brett is an very nice person to deal with! I had never done anything like this before and he really helped me through it!!
"
This place is amazing!! Very quick and easy, Brett is an very nice person to deal with! I had never done anything like this before and he really helped me through it!!
"
Helped so much!! Thank you guys again!!
"
Bret and the manager there were wonderful got us into a nice van in the nick of time they are greatly appreciated
"
Just got approved for a 2015 Ford Focus! I told Bret Ingram my needs and my budget and he literally got me in a perfect car for me and my requirements. Super happy with the service here and I've already posted on my fb to recommend to friends.
"
Ryne was AMAZING!!! first time getting a car and he made the process so easy.
"
Monte freeman was a awesome help to me in getting my car and along wit all the other staff members I want to thank u guys for everythang
"
Bret was extremely nice, everybody was very helpful and I had a really great experience!
"
Like to give a shout out to all the staff at easy credit very fast and efficient services friendly good-hearted people thanks Brit definitely buying another vehicle next time
"
Amazing customer service! I got right in and right out! Everyone was super nice and no matter your situation they where willing to work with me!
"
Bret help me decide on my first car and made the progress smooth.
"
(Translated by Google) Excellence (Original) Exallance
"
Bret did a great job on getting me a car
Brittney & Jonathan Phillips
"
Our sales men were great! Love our 2015 Escape! Highly recommend these guys when buying your next vehicle!
"
Bret and Michael gave excellent service I'm very well appreciated for there service they explained everything very well
"
My experience with Easy Credit was Truly refreshing! My sales person Bret Ingram was very through and professional
"
Superb! This is my 3rd vehicle from here, and have never had a prob with the staff, the process or vehicle. Would recommend in a heartbeat! Thanks all.
"
Nice, fast, and easy! Highly recommend!
"
Bret was fantastic! The whole process was quick and easy. We absolutely love our new van!
"
Helpful and Completely friendly to the end
"
Quick, easy, took longer to add my car to my insurance. High compliments to the dealer and Brett in particular
"
My experience here was exceptional ! Fast & Easy. Thank you Michael & Brett. I look forward to continuing service here ! Highly recommended .
"
Everybody was very helpful and nice thanks guys
"
Charles is a rock star! He answered every question we had and had an awesome attutude!
"
Charles was amazing, very helpful and extremely patient! Thank you guys so much 🙂
"
Wonderful people to work with and answered all my questions
"
Amazing place to do business! Bought a Kia today from salesman, ( Tyler ) he was a very professional, helpful guy. Would recommend anyone looking for nice used vehicle go check them out.
"
The team at Easy Credit Auto Sales are amazing. They took care of me not once but twice. If you need a vehicle go see Brett and the team at Easy Credit Auto Sales. They know how to make you feel like family. Thanks to everyone there.
"
The entire team there at Easy Credit Auto Sales is amazing! If anyone needs a vehicle please go see Brett and the team at Easy Credit Auto Sales. They really know how to make you feel like family. Thank you all!
"
Bret Ingram was extremely helpful and worked perfectly with me through every step of the process. Wonderful dealership and would highly recommend them to anyone in search of a car!
"
I am a hardworking single mother that was turned down time after time when trying to buy a reliable car so I could get to work. Easy Credit Auto Sales helped me start a new chapter in life by trusting me and in helping me feel reassured that my daughter and I will have a safe and reliable vehicle.
"
Easy process. Good customer service
"
Easy credit auto sales is absolutely amazing! Ryne was so great. They are so easy to work with. You really dont have to worry about your credit here. They treated me so well and didnt pressure me into anything. Please go here if you need a car.
"
Theses Guys Are The Truth They Made Sure I Was Comfortable And Satisfied Before I Left There Car Lot! Thanks Bret Ingram💪🏿😁 And Logan Hockett💪🏿😁
"
Was fast and eazy they held to there name
"
Thank you for working with me i really appreciate everything y'all have done for us
"
Bret was wonderful and made everything so easy
"
The staff was very helpful and went the extra mile to accommodate us
"
Great! Love it! Thank you so much for helping us pick out our vehicle! 🙂🙂🙂
"
Like doing business with Easy Credit. This is the third car we bought from here and will always keep in mind when looking for a vehicle. Good all around experience by all staff. Ryne Asbury was an amazing salesman, you guys should keep him around.
"
Great service , super friendly , fast , effiencent, honest and question ready! I suggest Ryne he was perfect and made us super happy with our purchase and at the right price ! HIGHLY recommend them and will be back in the future !
"
Great work from all the people their especially Brett who was my salesman.
"
Ashton was a very good salesmen.
"
Working with Easy Credit Auto Sales was a very pleasant experience for my wife and I. We look forward to working with them in the future and look to sending them business.
"
Ryne was amazing to work with, although he's an Eagles fan, I won't hold it against him. He was patient as my two kids were bouncing off the wall, ready to go. The entire process was smooth and I really appreciate the entire team for their help. I love my Sorento!
"
My previous vehicle died on me last week and after being chauffeured to and from work for a week, it was time to get a new to me car. I applied online and was approved, although I was unable to get the vehicle I wanted, I got the vehicle I needed. This team worked together so efficiently and made the car buying process go smoothly. Thank you Ryne and Bret and team for coming in and saving the day. I love my Sorento!
"
I went in and never felt more comfortable at a dealership! Logan was such a huge help and made it a great experience!
"
Bret Ingram took good care of me. He was very nice and respectful
"
Had a great experience purchasing my van! The staff were very helpful and friendly. Ryne Asbury is a great salesman!
"
Thank you so much for the help in choosing a fuel efficient vehicle Bret Ingram.
"
Everyone was nice and knowledgeable. Travis is the one that helped us out.
"
It's awesome i got low monthly payments thanks to ryne
"
Ryne helped Me with getting into a new car it was really quick with low monthly payments
"
Ryne did a really good job of explaining everything to me and worked with me so I really appreciate it! It made buying a car a lot more easier!!!
"
These guys are great. My vehicle took a $#!t the night before. With Christmas being so close, finances were short and the staff at Easy Credit not only were able to work with my limited down payment, but went above and beyond to make sure my 1st car buying experience was a good one. I'd give them 10 stars if I could. Thank you Easy Credit.
"
The Gm and staff was amazing.
"
I appreciate Bret for all his help today !! I got the car I wanted.
"
Wawaweewa this was the BEST car dealership I've ever been to in my life. Ryne Asbury is an amazing salesman wait to go 👏🏼👏🏼
"
I would like to give a special shout-out to Don you really did an awesome job and I really love the way you guys treated me when I came into the office you guys got me in my dream vehicle I made a great choice thank you Easy Credit Auto Sales Inc
"
Very friendly, had a great selection of cars!
Powered by
Dealer Car Search
Disclosure
The reviews displayed may or may not be a complete set. Reviews may be removed if they:
i. Are abusive. An abusive review or comment is one that makes personal attacks, threatens, or harasses others, or uses profanity.
ii. Violate privacy. Reviews that mention specific names of individuals or personal information in a manner that is inappropriate and/or unrelated to the performance of the service rendered are subject to removal.
iii. Are not from a current customer.
iv. Contain material falsehoods.
v. Are deemed inappropriate.
To encourage all feedback, positive or otherwise, an equal incentive for reviews, regardless of rating, may have been provided to the reviewer.
Google reviews provided via APIs https://www.google.com/+/policy/embedded-content.html